Mcycle is a boutique spin gym that had basic, plain auto generated system emails. They knew incorporating their logo and color palette would only strengthen their brand.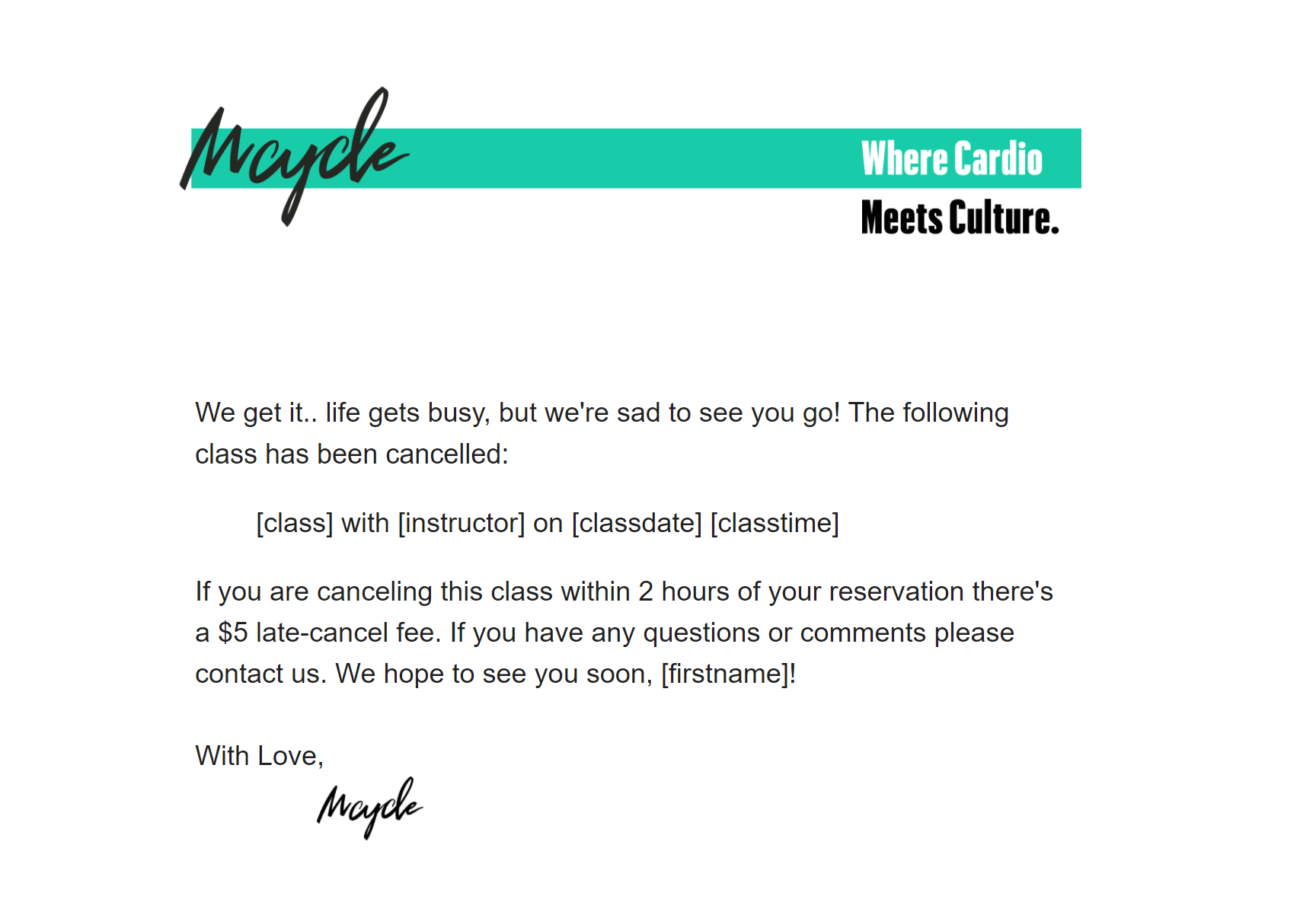 Adding the logo in the header and as the signature keeps it memorable. The header, footer copy and signature all link to Mcycle's website, with social media icon links in the footer.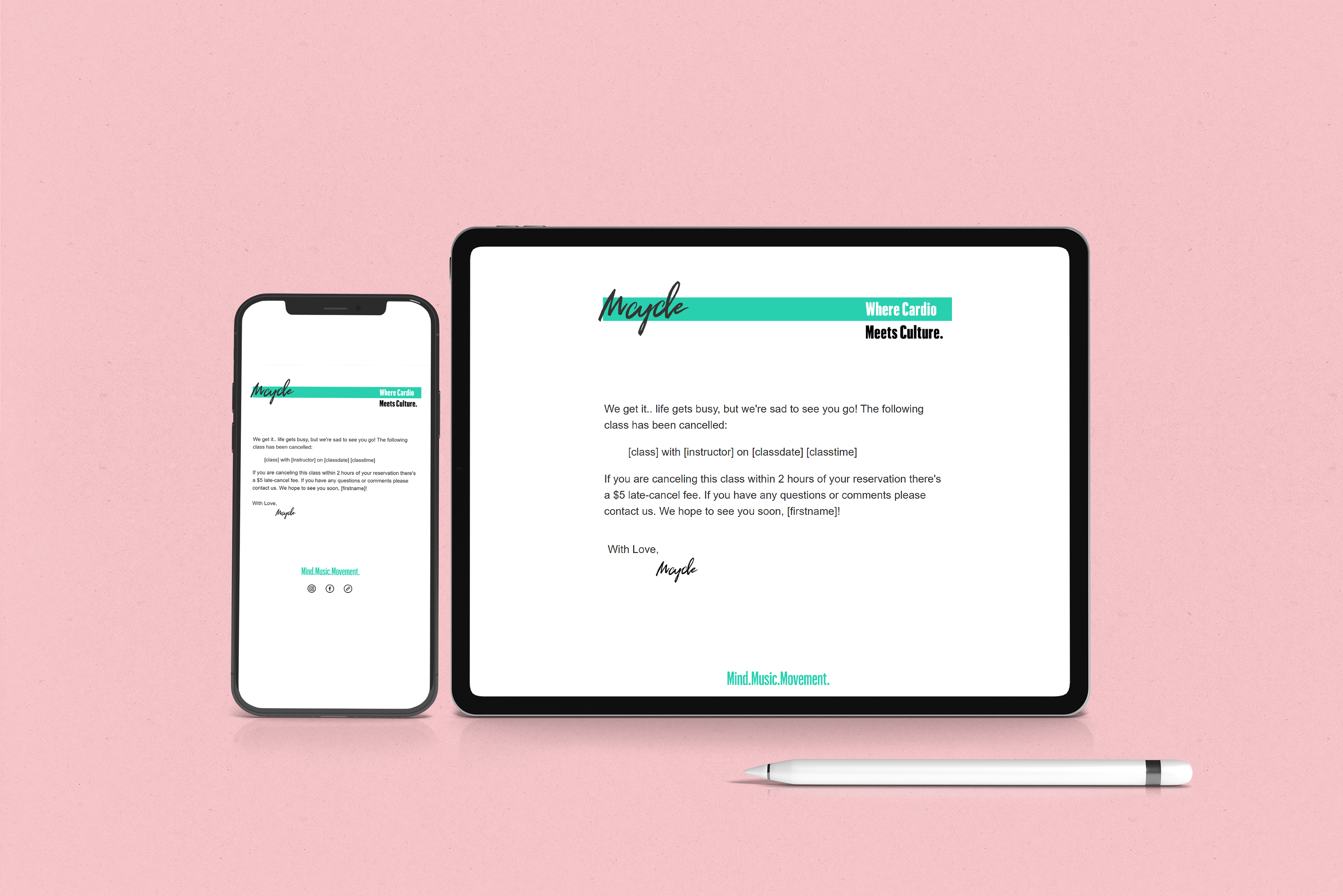 Mobile Responsive means Mcycle's system emails will look good on all of their clients devices.